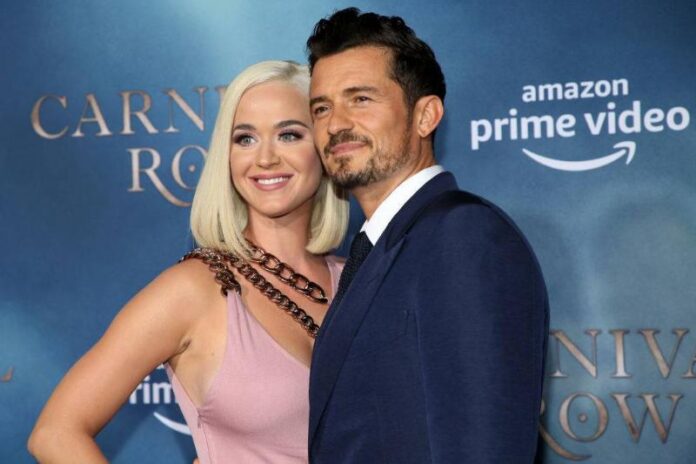 Expecting a child is one of the most exciting times in life. Celebrities get to revel in the anticipation alongside their adoring fans, making the news all the more thrilling. Whether it's their firstborn child, like Bindi Irwin, or their fifth, as is the case with Alec Baldwin, each pregnancy is a new adventure. From Patrick Mahomes to Princess Eugenie, you may be surprised at which stars are welcoming a new addition to their family in 2020 or 2021. Some of the babies have already arrived!
Emma Is Reportedly Adding To The Roberts Family
Emma Roberts grew up in the limelight after starring in the Nickelodeon sitcom Unfabulous. Like her famous aunt and father (Julia and Eric Roberts), Emma has led a successful acting career, and is now reportedly expecting her first child.
BG015/Bauer-Griffin/GC Images/Getty Images
After ending her seven-year-long relationship with American Horror Story costar Evan Peters, rumors began to spread that she was with actor Garrett Hedlund. In June of 2020, a source told US Weekly that they not only are a couple, but are pregnant!
Read on to hear about Bindi's baby news!
Katy Made Two Announcements In "Never Worn White"
Phillip Faraone/Getty Images
Katy Perry made a splash in the music industry with her 2008 pop rock album One of the Boys. Ever since she's been turning out the hits including "Teenage Dream" and "Roar." Meanwhile, Orlando Bloom established himself as a leading man of Hollywood with roles in The Lord of the Rings and Pirates of the Caribbean.
The stars embarked on a relationship in 2016 and became engaged three years later. In Katy Perry's 2020 music video for "Never Worn White," she revealed that she was pregnant with her husband-to-be. They had a baby girl on August 26.
There are not just one, but two GoT babies coming up!
Lea Michele Announced She Was Expecting
Kevin Mazur/Getty Images for InStyle
Though many recognize Lea Michele as the starring role of Rachel in Glee, you may be surprised to hear that she performed on Broadway as a child. Lea picked a mate who isn't in the entertainment industry, but is a fashion businessman named Zandy Reich.
The couple got married in 2019 after a year-long engagement. A source told People that they've "always wanted to be parents" and were now expecting their first child. Michele was been spotted out and about with an apparent baby bump, causing much excitement among fans. Lea and Zandy welcomed a baby boy on August 20.
Bindi Is All Grown Up And Expecting Her First Child
Matrix/GC Images/Getty Images
Daughter of the beloved Steve Irwin, Bindi has been a television personality ever since she starred in Bindi the Jungle Girl. Though many still remember her as a little girl, Bindi is all grown up now and recently married to wakeboarder Chandler Powell.
Mere months after saying "I do," the couple announced on Instagram that they are expecting their first child! Bindi wrote, "We couldn't wait to share the news as this beautiful little being has become the most important part of our lives."
There's Another Royal Baby On The Way
Pool/Samir Hussein/WireImage
Princess Eugenie and her husband Jack Brooksbank announced some exciting news on September 25, 2020. The couple, who had a glamorous wedding at St. George's Chapel at Windsor Castle in October 2018, are now parents-to-be.
Buckingham Palace confirmed the news of Queen Elizabeth and Prince Philip's ninth great-grandchild. In a statement, the palace said, "Her Royal Highness Princess Eugenie and Mr. Jack Brooksbank are very pleased to announce that they are expecting a baby in early 2021."
They're not the only royals to announce that they're expecting in 2020!
Sabrina's Daughter Was Due In September But Gave Birth Early
Greg Doherty/Getty Images
Sabrina Bryan is a singer and dancer best known for her role in the Disney film The Cheetah Girls, which she starred in alongside Raven Symone. You may have also seen her on the 5th season of Dancing With The Stars.
In 2011, Sabrina started dating Jordan Lundberg, a strategic accounts manager. The couple got married in October of 2018 and a year and a half later, they announced that they would be having a baby girl due September of 2020. On August 31, 2020, she welcomed a girl named Comillia Monroe.
Coming up, this couple is going to make Dr. Phil a grandpa.
Sasha And Hudson Had A Child Two Years Into Marriage
Gregg DeGuire/FilmMagic/Getty Images
Sasha Pieterse is a South African actress best known for her role as Alison in Pretty Little Liars. You may also recognize her husband, Hudson Sheaffer, for his roles in The Dahlia Knights, Closure, and Woman Warrier.
The couple picked the perfect day to share that they are expecting: their two-year wedding anniversary (May 27, 2020). In a heartfelt Instagram post, Sasha thanked Hudson for being her "unwavering rock" and noted, "Motherhood is officially my favorite role ever." Son Hendrix Wade Sheaffer was born on November 6.
A former Malcolm in the Middle star and his wife are expecting a baby in March!
Morgan Stewart And Jordan McGraw Are Engaged And Expecting Dr. Phil's Granddaughter
Tommaso Boddi/WireImage/ Getty Images and Steve Granitz/WireImage/Getty Images
You may recognize Morgan Stewart as one of the stars in Rich Kids of Beverly Hills or as the host of E! News. By her side is partner Jordan McGraw, the guitarist of the rock band Stars in Stereo and the son of television personality Dr. Phil.
The pair are engaged and expecting a baby girl. They held off sharing the news with the public until they knew the gender of the baby, which they couldn't be more thrilled about. Morgan and Jordan told E! in August that they "can't WAIT to meet her."
Add a Superbowl star to the list! Read on to see who's expecting.
Adam And Leighton Had Baby #2
Morgan Lieberman/FilmMagic/Getty Images
Adam Brody and Leighton Meester are both known for starring in teenage drama series. Adam rose to prominence as Seth Cohen on The OC, while Leighton became known for her role as Blair Waldorf in Gossip Girl.
The actors met in 2010 while starring in the film The Oranges. Adam and Leighton had a private wedding in 2014 and welcomed their firstborn, a daughter named Arlo, in 2015. The Daily Mail reported in March 2020 that the pair were expecting their second child after photos surfaced of Leighton's baby bump. Their second child, a son, was born in September.
Good News Keeps Coming For Patrick Mahomes In 2020
James Devaney/Getty Images
The star Kansas City Chiefs quarterback Patrick Mahomes and his fiancée Brittany Matthews announced on September 30 that they are expecting a bundle of joy, their first. They shared the exciting news on social media, with a photo of them holding up an ultrasound. The baby should arrive sometime around April of 2021.
You might say that 2020 has been a better year for Mahomes than most, considering that he led the Chiefs to the franchise's first Super Bowl victory in five decades with their Super Bowl LIV win over the San Francisco 49ers. Mahomes and Matthews were engaged the same day he got his Super Bowl ring.
Frankie Muniz And Paige Price Are Expecting Their First Baby
Frazer Harrison/Getty Images
On September 27, former Malcolm in the Middle star Frankie Muniz and his wife Paige Price shared a dance-filled YouTube video to announce that they're expecting their first child in March.
"While we still believe it's the little moments in between the big ones that make you feel happiest, nothing quite compares to hearing your little one's heartbeat," Muniz said. "We felt like we were living and experiencing a real-life miracle for the first time. The second I heard that heartbeat, reality set in. I was throwing out baby names and future career choices."
Rooney And Joaquin Chose The Sweetest Name For Their First Child
Alessandra Benedetti/Corbis via Getty Images
Joaquin Phoenix has graced the silver screen for decades, so it's only fitting that he ended up in a relationship with a fellow award-winning actor, Rooney Mara. The two first met as co-stars of the 2013 film Her, but didn't embark on a relationship until 2016. The couple confirmed in 2019 that they were engaged and reports claimed that they were expecting their first child.
On September 27, director Viktor Kossakovsky announced at the 2020 Zurich Film Festival that the couple had welcomed a baby boy. They named him River, a sweet tribute to Joaquin's late brother, who died tragically in 1993.
Another Baldwin Is Here Now!
Patrick McMullan/Patrick McMullan via Getty Images
Alec Balwin has been in the limelight since 1980, when he landed a role on the NBC soap opera The Doctors. He has since won numerous awards and critical acclaim for his roles both on the screen and the stage.
Alec began dating yoga instructor Hilaria Thomas in 2011 and the couple tied the knot just a year later. They've since had four children, and Hilaria announced on Instagram that they were expecting their fifth in 2020. Eduardo Pau Lucas was born on September 8, 2020.
Sophie And Joe Kept Things Hush-Hush
Steve Granitz/WireImage/Getty Images
Sophie Turner joined a theatre company in her hometown of Northampton, England when she was just three-years-old and has acted ever since. She rose to prominence as Sansa Stark in the hit series Game of Thrones.
Joe Jonas also knows what it's like to grow up famous, having risen to fame as a bandmember of The Jonas Brothers when he was 16. Joe and Sophie got married in 2019 after three years of dating. Media sources confirmed in February 2020 that they were expecting, and they had daughter Willa in July!
There's another GoT baby coming up!
A New Royal Baby On The Way For Zara Tindall And Mike Phillips
Marc Grimwade/Getty Images
In December 2020, Mike Tindall made an exciting announcement on his podcast. He and Zara Tindall are expecting another child to join daughters Mia and Lena.
Phillips joked that he'd love for this child to be a boy. "I'll love it whether a boy or a girl – but please be a boy," he said. Either way, the Queen and Prince Philip are said to be "delighted" at the good news.
GoT Co-Stars Kit Harington And Rose Leslie Are Having A Child
by Jeff Kravitz/FilmMagic for HBO
Game of Thrones fans got an exciting surprise when Kit Harington And Rose Leslie, two of the show's stars, revealed in September that they're expecting their first child together. The couple met on the Got set in 2012 while playing on-screen lovers Jon Snow and Ygritte. They were married in June 2018.
Leslie confirmed the news by showing off her baby bump for the new issue of the U.K.'s Make Magazine. A due date was not announced at the time.
Katherine Schwarzenegger Is A First-Time Mom With Chris Pratt
Rich Polk/Getty Images for Disney
Although she comes from a famous family, Katherine Schwarzenegger has made a name for herself as a writer of inspirational and children's books.
In 2019, Katherine married Chris Pratt, an actor best known for his roles in Parks and Recreation and Marvel's Guardians of the Galaxy. People first reported that the pair are expecting a child together. Lyla Maria Schwarzenegger Pratt was born in August 2020. She's Katherine's first and Chris' second child, as he shares a son with fellow actress Anna Faris.
Coming up, Kevin Hart is expecting again with his second wife.
Kevin Hart Is Gearing Up For Another Girl
Jason LaVeris/FilmMagic/Getty Images
Though Kevin Hart is now one of the top-grossing comedians in Hollywood, he had a tough go at his career before being cast in the series Undeclared. After establishing his acting career in films like Scary Movie 3 and Soul Plane, Kevin found his groove in stand-up.
Kevin proposed to Eniko Parrish in 2014 and the pair tied the knot almost two years later. They welcomed their son, Kenzo, in 2017 and announced in March 2020 that they were expecting a girl. Kaori May Hart made her arrival on September 29.
Ashlee And Evan Are Having Their Second Child Together
Matt Winkelmeyer/Getty Images for dcp
Ashlee Simpson embarked on her career as a backup dancer for her sister, Jessica Simpson. In 2004, Ashlee embarked on a singing career of her own and later married Fall Out Boy bassist Peter Wenz.
The couple had their first child together before parting ways, and in 2014 Ashlee married actor Evan Ross. Five years after welcoming their daughter, Jagger, into the world, Ashlee and Evan shared the news that they were again expecting. Ziggy Blu Ross, born on October 29, 2020, is Ashlee's third child and Evan's second.
Coming up: this Harry Potter star just became a dad.
Nicki Minaj Was Expecting With Her Childhood Sweetheart
Jamie McCarthy/Getty Images for Marc Jacobs
Rapper Nicki Minaj married her childhood sweetheart, Kenneth Petty, in 2019. The couple grew up together in Queens and dated when Nicki was just 16, long before her days of fame.
Nicki and Kenneth, who goes by "Zoo," discovered that they were expecting shortly after tying the knot. Nicki announced the big news in July 2020 along with some eye-catching photos of her baby bump. Though Zoo already has five children, this will be Nicki's first. Their son was born on September 30.
Next, these twins had sons almost on the same day!
The Bella Twins Had Boys A Day Apart
Jon Kopaloff/Getty Images
Brie and Nikki Bella are wrestlers, twins, and the stars of the E! series Total Bellas. As though they didn't already have enough in common, the sisters found out that they were both pregnant and had due dates only a week apart!
If that weren't coincidental enough, the twins ended up having their babies — both sons — only a day apart on July 31 and August 1, 2020. The one difference is that this is Brie's second child and Nikki's first.
This Is Us Actor Chris Sullivan And His Wife Are Having A Boy
Axelle/Bauer-Griffin/FilmMagic/Getty Images
Chris Sullivan has had roles in hits such as Guardians of the Galaxy Vol. 2 and Stranger Things, but he is perhaps most recognized for starring as Toby in This Is Us. The actor shared in a January Instagram post that he and his wife Rachel are expecting in 2020.
The new parents couldn't be more ecstatic, as is apparent in Chris' post, "WE'RE HAVING OUR FIRST BABY!" Son Bear Maxwell Sullivan was born on July 28, 2020.
Ciara And Russell Wilson Welcomed A Boy In July
Frazer Harrison/Getty Images
Ciara signed to LaFace Records shortly after graduating from high school and rose to fame with her debut album, Goodies. She's since had hits such as "Like A Boy" and "Ride" and has appeared in film and television.
In 2016, Ciara married Seattle Seahawks quarterback Russell Wilson. They welcomed their first child, a daughter in 2017. In 2020, Ciara announced that she and Russell were expecting their second child, a boy who was born on July 23rd.
Rupert And Georgia Had A Girl In May
Jun Sato/WireImage and Ian West/PA Images via Getty Images
Rupert Grint rose to international fame as a child star in the Harry Potter films. Similarly, Georgia Groome was a noteworthy child actor who gained acclaim for her starring role in London to Brighton.
Rupert and Georgia started their relationship in 2011 and almost a decade later they announced they were expecting their first child. A month after Rupert's representative spilled the beans to E! News, Georgia gave birth to their daughter in May 2020.